Home Studio & Gear
Propellerheads Reason 11 Suite
I use this extensively to compose, record and mix.
Outboard Gear
Behringer U-Phoria UMC1820 8 channel in/out audio interface.
I am extremely impressed with the stability, speed and ease of use of this. Previously had a Focusrite 6i6 which was buggy, slow and a pain to install
Behringer Ultragraph Pro 15 bad EQ
Behringer Multicom Pro-XL 4 channel compressor
Behringer Ultrapatch PR PX3000 48 point 3 mode patchbay
Behringer Monitor 2 USB monitor switcher
I love Behringer gear...the value for money cannot be beaten.
Monitors
Yamaha HS8's with HS8 Subwoofer
Presonus eris e8's
AKG K701 (made in Austria) reference headphones
Instruments
Harley Benton 5000 NT 5 string active Bass guitar
Fender Stratocaster HSS (made in USA)
Custom made HSS guitar inspired by the famous Pensa Suhr owned by Mark Knophler
Custom made Les Paul style guitar with thru neck
Casio PX-130 electric piano
AKM320 mini midi keyboard
Roland V-Drums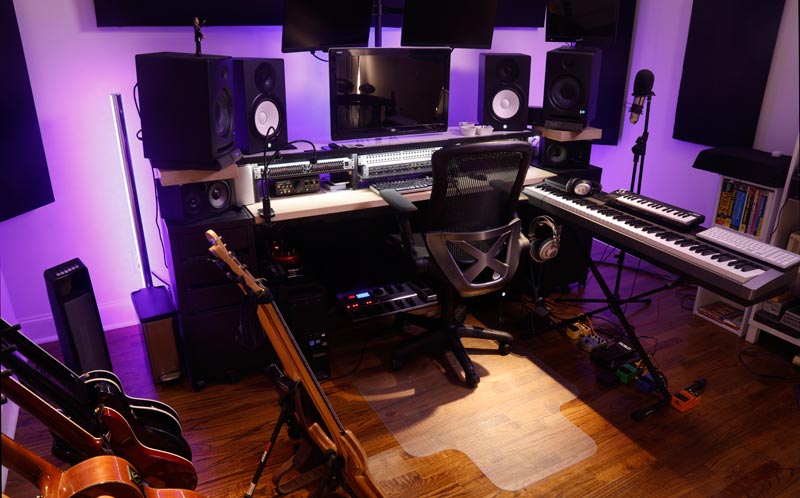 Gabe's Home Studio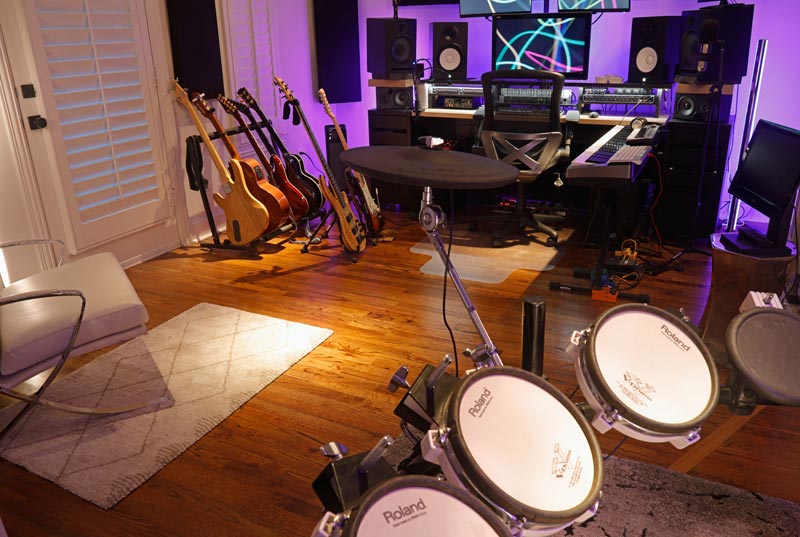 Gabe's Home Studio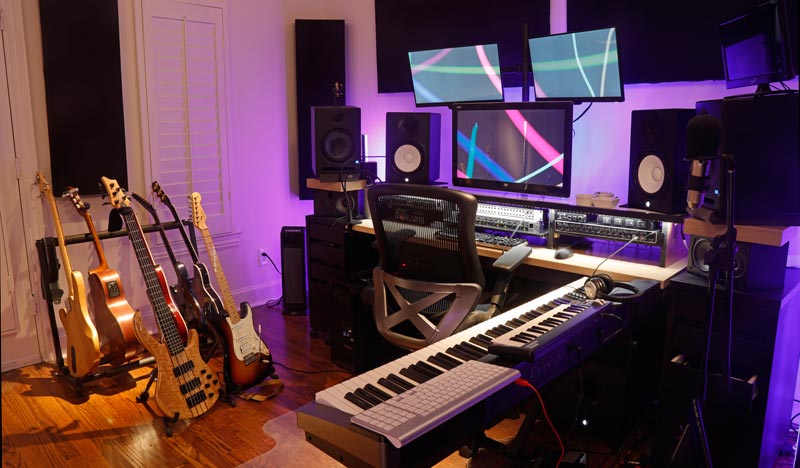 Gabe's Home Studio
---
---